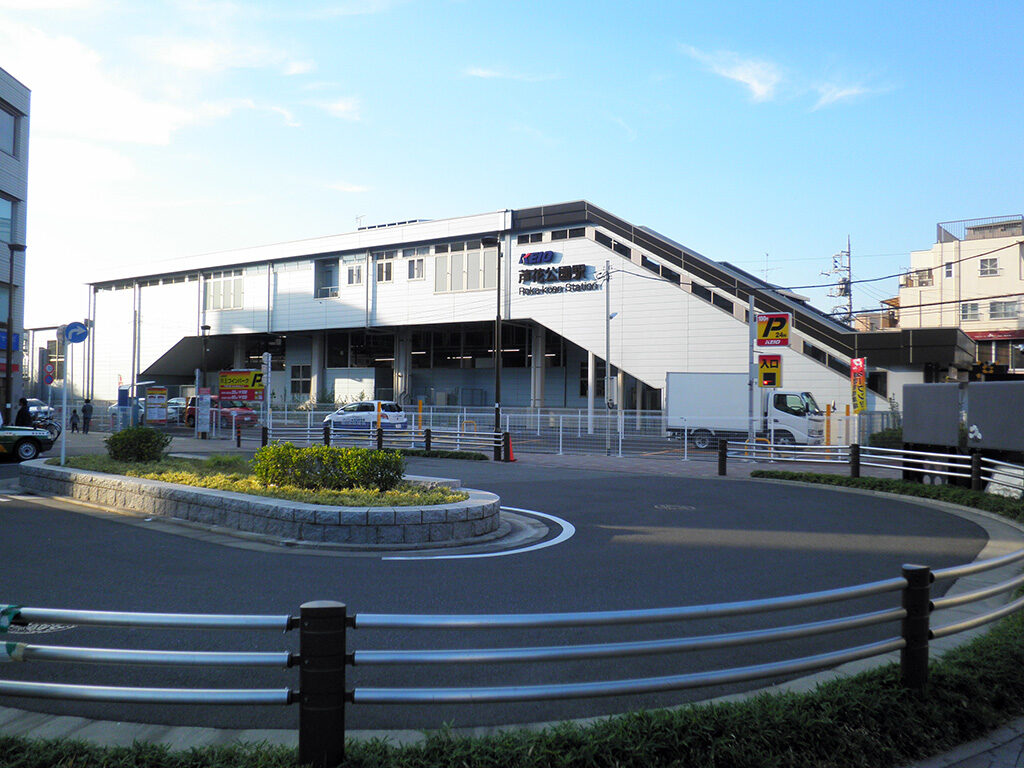 The south exit of The Flower Park Station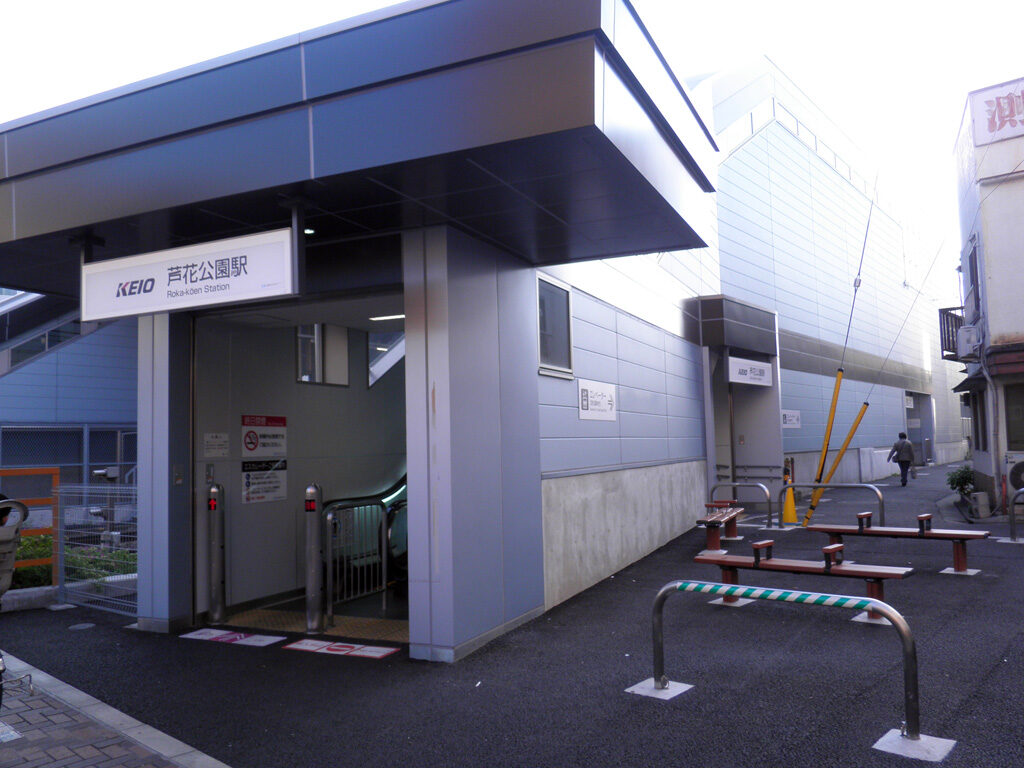 The north exit of The Flower Park Station
The Kashiwahana Park Station was opened in 1912 as Kamitakaido Station on Keio Electric Rail.
After that, it was renamed to the present-day Kuwaka Park Station in 1947, in honor of the former residence of Bungo Tokutomi Yuka.
The station is located at Minami-Kashiwayama in Setagaya Ward, but on the east side is the border line with Kamitakawell in Suginami Ward.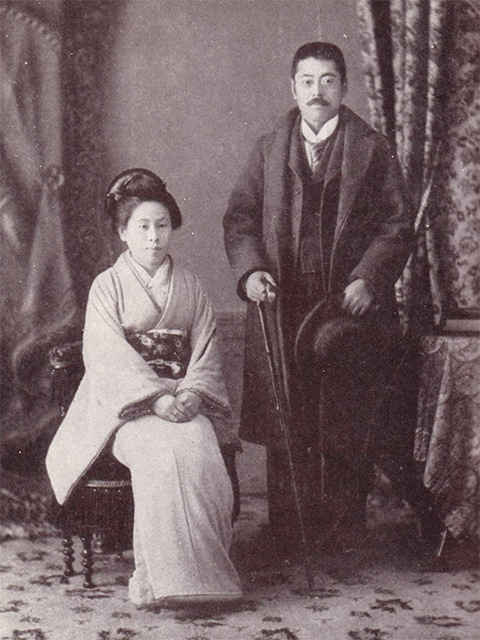 The station south exit area has been being redeveloped since 2004 and is becoming a new city.
Scenery around The Tsuneharuen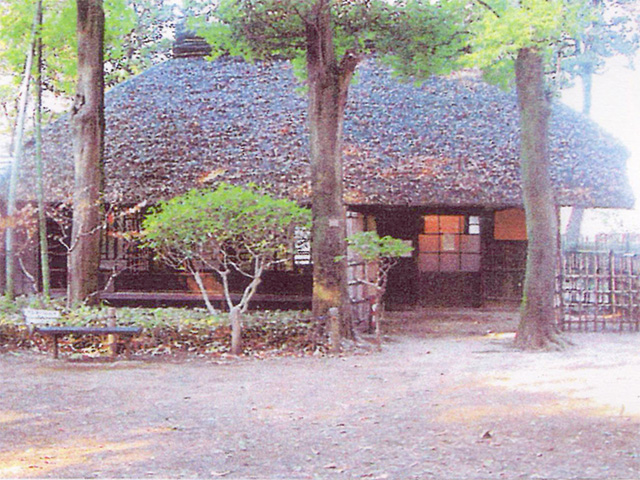 Tokutomi Ayaka Former Residence Main House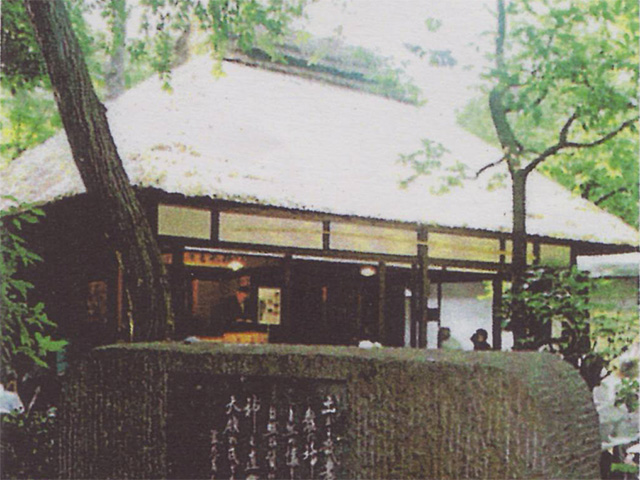 Umehana Bookshop
Akimizu Shoin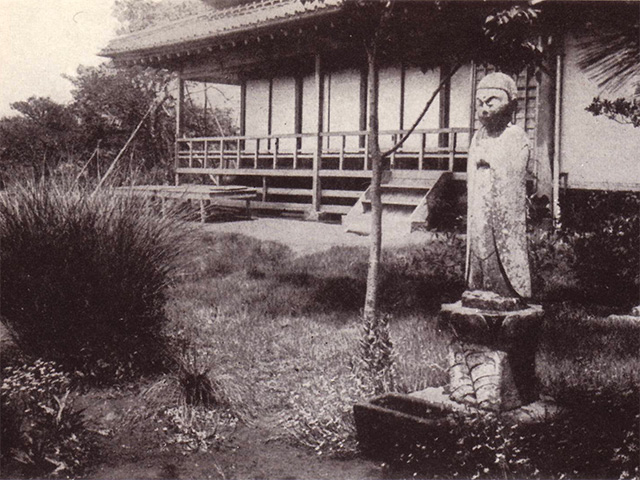 Jizo-son in front of the Garden of Akimizu Shoin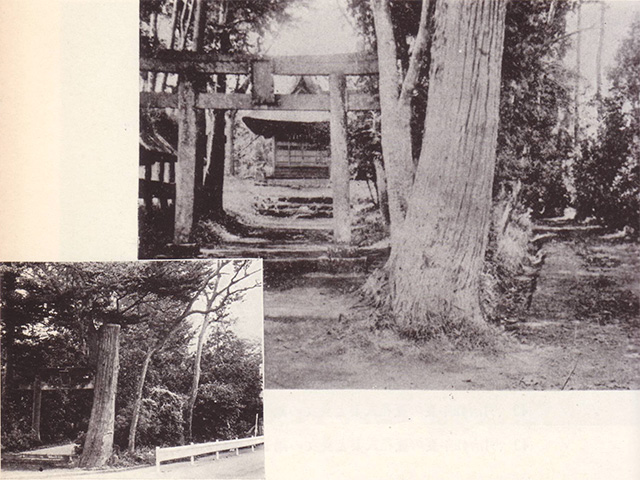 The cedar of the parting at The Hachiman Shrine of Kasuya
Aoihana Park Station in the 1940s